Achieve Enrichment Program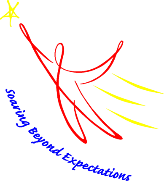 The ACHIEVE Enrichment Program is provided by the Levy County Prevention Coalition in partnership with the Florida Department of Education, 21st Century Grant. The purpose of the ACHIEVE Enrichment program is to offer academic and social enrichment to students during afterschool hours and camps during the summer months.
If you would like your child to participate in the enrichment program, please contact our program coordinator listed below.
Chiefland K-5 Site
Chiefland Elementary
1205 NW 4th Ave
Chiefland, FL 32626
Hours of Operation
M – F  2:30pm – 5:15pm
Williston K-5 Site
Williston Elementary School
801 S. Main Street
Williston, FL 32696
Hours of Operation
M – F  2:15pm – 5:15pm
Bronson 6-12 Site
Bronson Middle High School
351 Ishie Ave
Bronson, FL 32621
Hours of Operation
M – Th  2:45pm – 5:15pm
Program Coordinator Contact Information
Sheri Higgins  352.328.3540
To request the Grant Narrative, submit your contact information here.